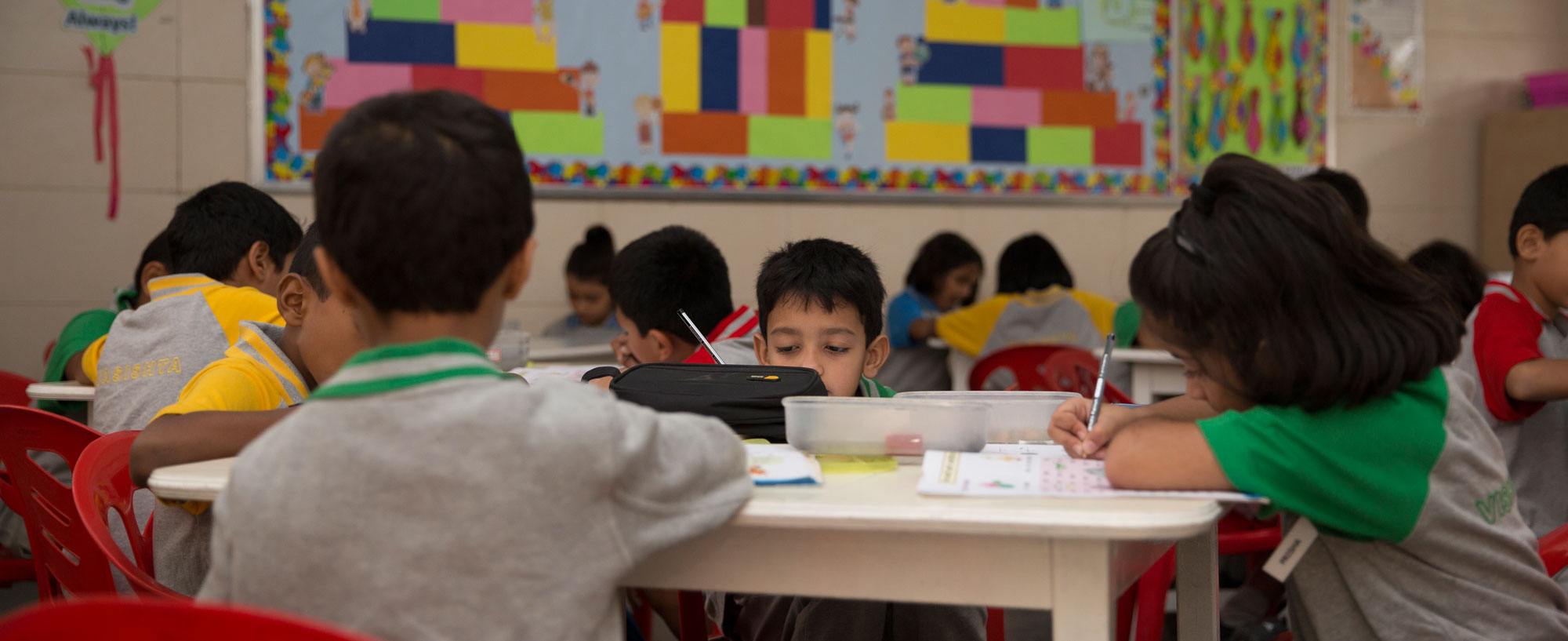 A child friendly infrastructure creates an ideal environment for learning.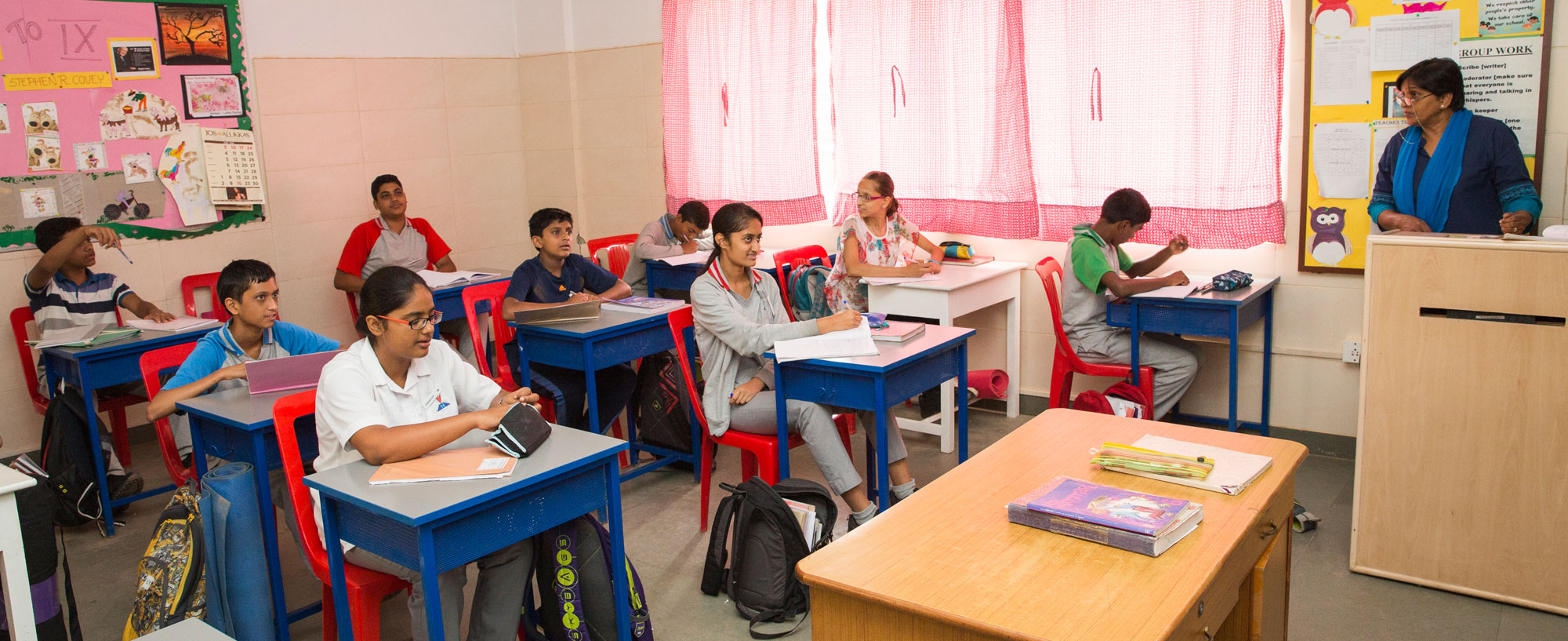 57 spacious, well- ventilated classrooms equipped with an Interactive White Board and IT facilities which play a dynamic role in classroom learning.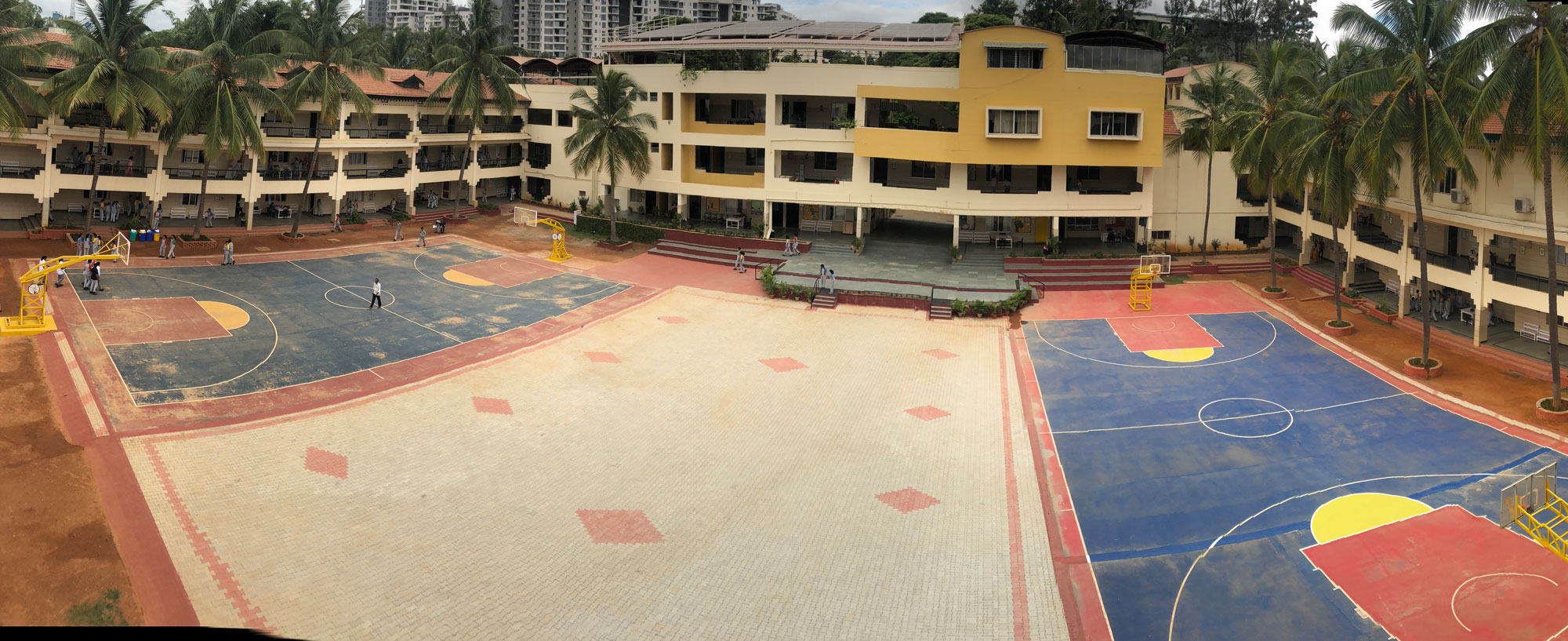 A lush campus of 6 and half acres, easily accessible from the city and with separate buildings for junior and senior students.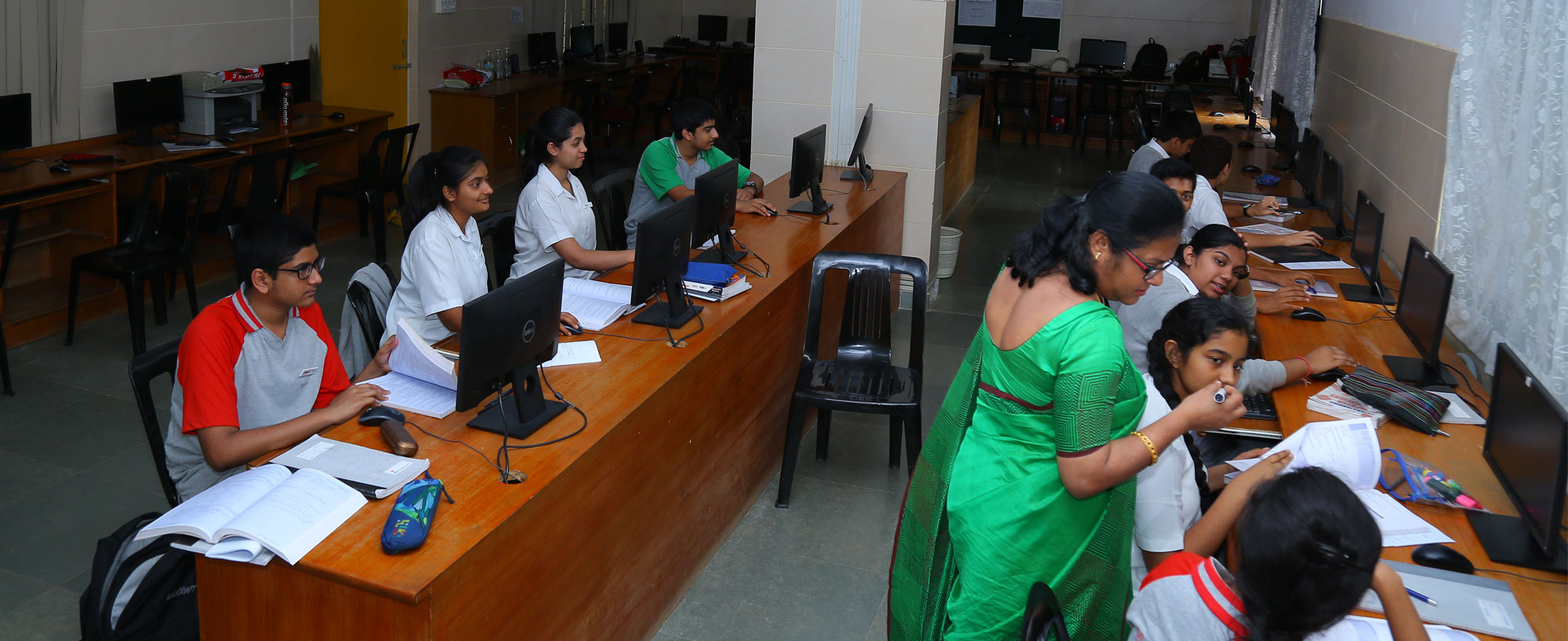 E-learning
The Library – A Resource Centre
At Vidya Niketan School, the library is a hub of activity and a centre of learning.
We have separate libraries for the Junior (Stds. I–V) and Senior (Stds. VI–XII) sections. Children have access to age-appropriate reading material covering an eclectic range of subjects.
Science Laboratories
We have three separate laboratories for Physics, Chemistry and Biology that enables students to conduct all experiments prescribed by the ICSE and ISC curriculum.
A Junior Science Laboratory for the students of the Middle School helps students to learn by doing and seeing, rather than just learning from the textbook.
Math Lab
This helps develop interest and curiosity in students towards various branches of Mathematics through practical understanding and applications.
Computer Labs
We have two well equipped computer Labs both for Junior and Senior school. In addition, there is an E-Learning room with 36 computers to help students in research and projects.
Home Science Lab
A well-equipped kitchen with enough appliances help students whip up tasty dishes under the supervision of an expert teacher.
Arts
Art Room
The Art Room provides the ideal creative space in which children can express themselves using colour, shapes and form.
Yoga Halls
Yoga helps children develop better self-awareness, self-control, flexibility and co-ordination. It encourages creativity to flow and eliminates fear, anger and sadness. All students from Std. IV to Std. XII practice yoga every week. Moreover, they also practise Meditation and Pranayam.
Music Room
Two separate music rooms, for Western and Indian music respectively, help expose children to different forms of music.