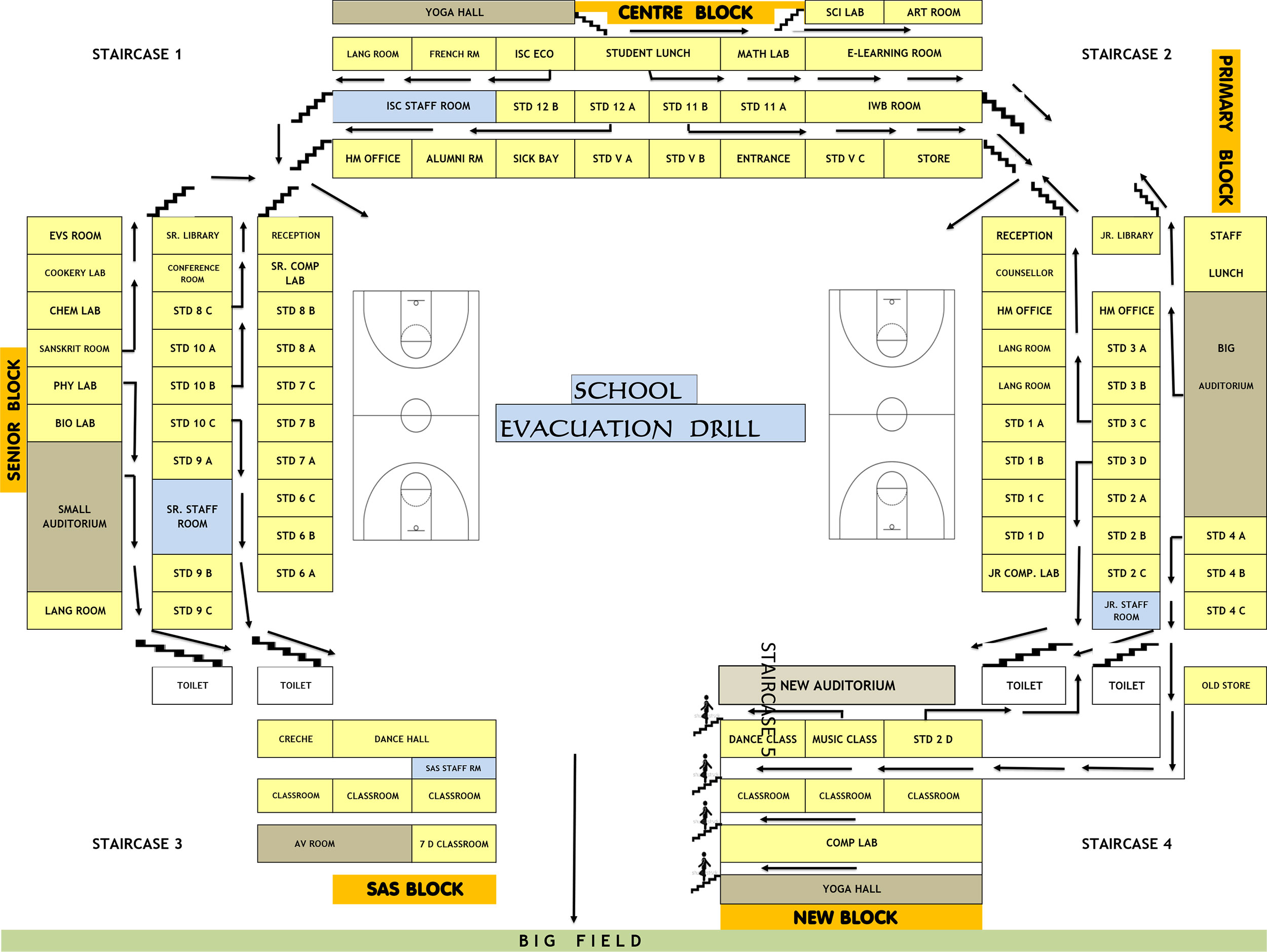 Security Committee
A Security committee has been formed and the committee consists of teachers, parents and student council. An e-mail ID has been created to address any issues or to implement any suggestions related to safety and security.
Regular meetings are conducted to address security measures.
64 CCTV cameras are installed across the school.
The display screen is monitored 24/7 by the administrative staff in school and at home on their mobiles.
Fire Extinguishers
34 Fire extinguishers are placed across the school and 14 sand buckets are also kept in case of fire emergencies.
All Administrative and Support staff have been trained to use the same by the supplier.
Mock fire drills are conducted for the entire school.
Bus Security
One teacher is in-charge of the safety of the children, travelling from the 1st stop to the last stop. Attendance is taken in the morning and evening in the bus.
Children walk in a queue holding a rope to the bus bay along with teachers.
All children are given ID cards and the children being picked up by parents/drivers have to show the child's ID card.
Other Security Measures
Police verification for all the staff are done and ID cards are issued.
Visitor passes are issued to all visitors and parents and they have to wear it while they are in school.
Teachers are vigilant at all times. Morning attendance is taken and the names of absentees are written on the blackboard.
SMS are sent to parents of absentees.
During any Inter-School events, parents from the security committee monitor the activities in the school premises.