Alumni > Meera Venkatesh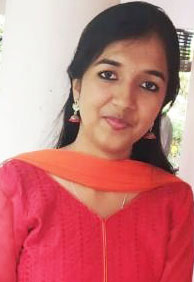 I am Meera Venkatesh, Ex-student of Vidya Niketan School. Now I'm pursuing my 3rd year Engineering in MS Ramaiah institute of technology.
I was the student council member for cleanliness and community service in 11th and  12th grade under the guidance of Mrs. Vithani and Mrs. Sarala Mohan Raj. It's from here that I learnt the importance of community service and I experienced the joy of giving and a particular satisfaction which is unparalleled.
I wanted to continue the act of kindness and hence joined the national service scheme (NSS) in my college for two years
Now I wanted to do something more personal and  with a group of 6 friends I've started DHARMA RAKSHANA
We work with the slums of Bangalore aiming to uplift and empower them through education and providing them a decent standard of living.
we need as much of your help as possible you can choose your own personal way to contribute towards transforming lives of the slums dwellers of Bangalore.
Support us in our cause and make it your cause too!
Any contribution, big or small, is valuable, for it is the small acts of kindness that make a big difference.
Their main needs are food supplies, bedsheets, sanitary napkins, toiletries, medicines and other basics
For further details please feel free to contact any of us
Meera Venkatesh : 9743019107
Smrthi Krishnamurthi: 9686561187
Kashyap Sarda: 9880818376
Rohit Raghuraman: 8637628729
Rohan  Kalal: 9538416950
Nandhan Gowda: 8123338175